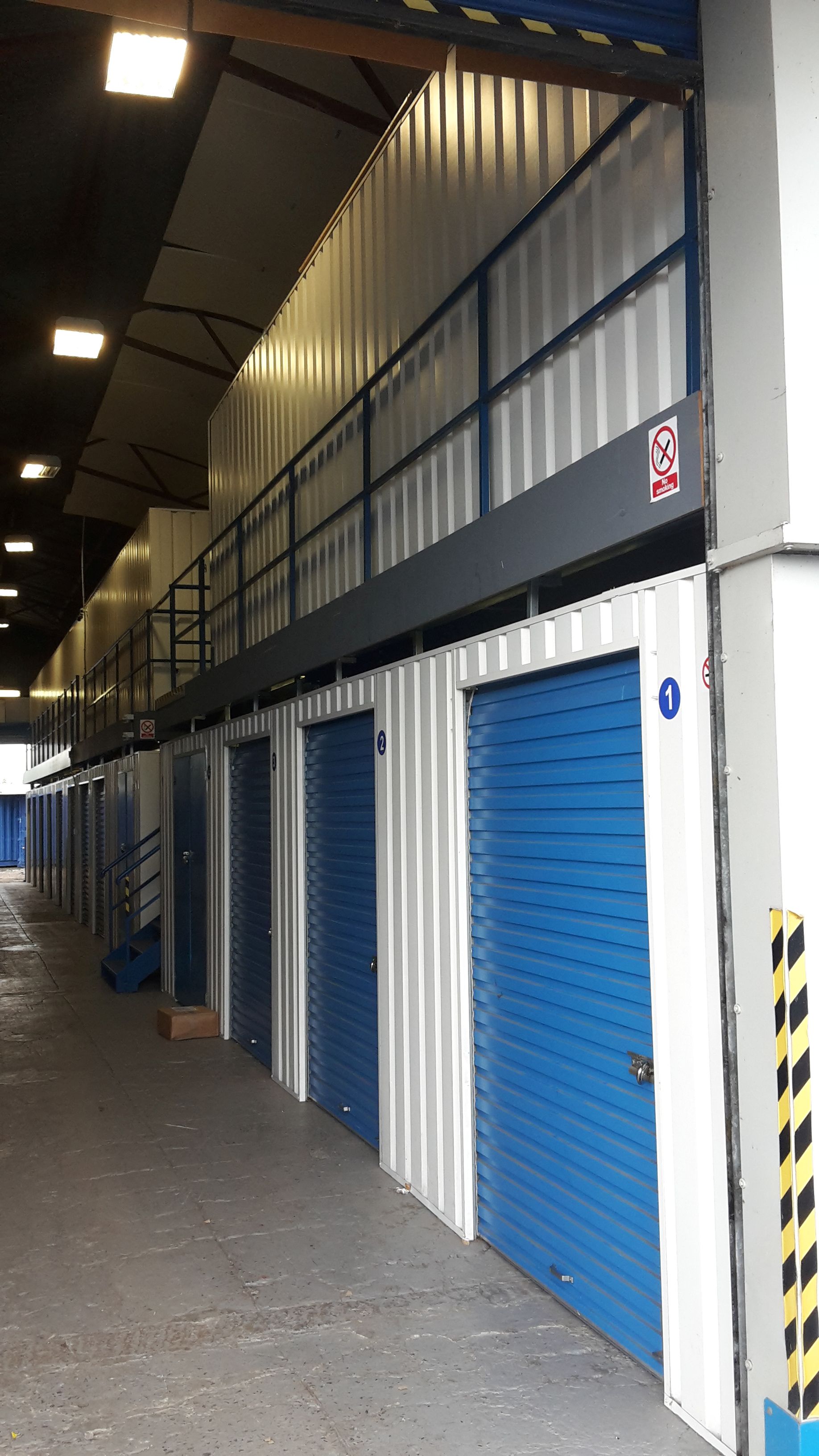 Your business needs accessible and dependable storage solutions to meet your current and future requirements. The Space Place is well positioned to provide these facilities and at competitive cost.
We have drive up units and also internal units within our main buiilding which is fully alarmed. Insurance for your stored items can be arranged, at additional cost. Do not hesitate to contact us should you wish to find out more about this service.
With no lease to sign, we feel it is the quality of our service and competitive pricing that will confirm The Space Place as the right choice for your organisation's business storage needs.
Document Storage and File Archiving
The legal obligations for document management mean that businesses are now required to hold documentation for longer periods. The Space Place can offer document storage in guaranteed dry storage units and we are happy to provide free racking as part of our commitment to you.
With no long term contracts or leases to sign, our storage units also provide a cost effective method of temporarily storing advertising materials and associated exhibition displays.
Drop Off and Pick Up Distribution Service
You may have a need to store excess stock temporarily, or, require a drop off and pick up distribution point for your organisation's logistical planning. The Space Place currently offers this service to several larger organisations and we would be happy to discuss your specific requirements and work with you to provide a successful distribution service for your company.
With our complimentary on-site forklift at your disposal and accessible layout, your delivery vehicle can drive straight into our facility, to your storage unit, for easy off-loading and loading of paletted goods.
Office Furniture and Equipment Storage
You may require storage for excess office furniture and equipment, or, need a temporary facility to hold furniture and equipment during office relocations, or, refurbishment.
The Space Place can offer you a range of units to meet your specific needs.
Concierge Service
We can accept deliveries and look after collections on your behalf, without the need for you to be on site. We will notify you by text or telephone once completed.

Importers, agents and reps - let us handle your goods whilst you focus on sales.